This is Ed Drass. He is the person that you will most likely meet when you enter the gallery. He is a skilled multi-tasker, and can eat breakfast, update the computer and greet guests almost simultaneously. He will be happy to describe the five galleries to you and take you on a tour.
In quiet moments he
takes naps.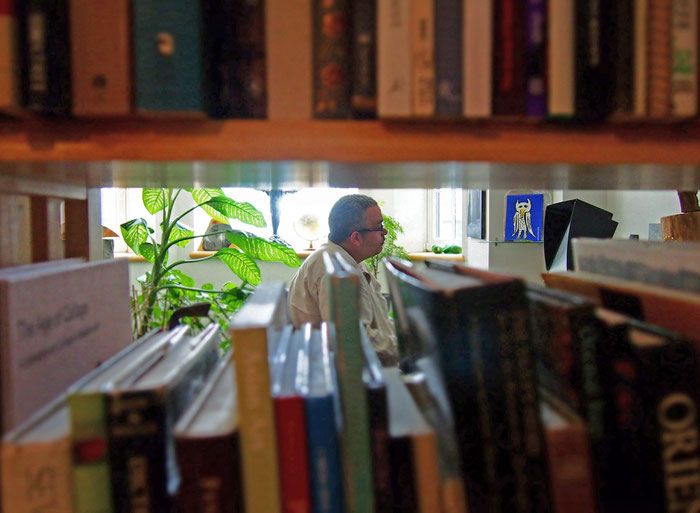 Eron Boyd is the basement troll. He is
an avid book collector,
green thumb gardener,
and the better half of
EBOHA,
visual sound poetry video productions,
(with myself dh)
He has also become a
collage artist showing work in the Collage Gallery.